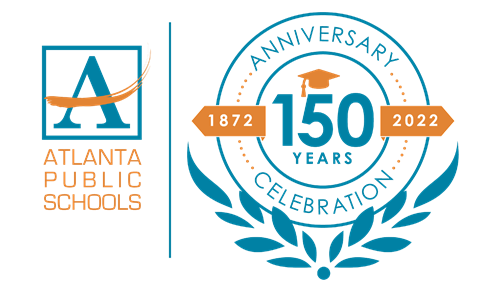 Atlanta Public Schools (APS) is celebrating its 150th anniversary this year. Since 1872, APS has served the students of Atlanta, ensuring a caring culture of legacy, learning and leadership, where every student will graduate ready for college, career, and life.
Today, APS has 87 learning sites, including 58 neighborhood schools, 5 partner schools, 19 charter schools, 2 citywide single-gender academies, and 3 alternative programs.  As APS looks at the next 150 years, we commit to raise $15 Million this year – and a total of $30 Million over the next three years- towards supporting a high-performing school district, where students love to learn, educators inspire, families engage, and the community trusts the system.
Please join APS along with a dynamic group of partners and stakeholders, Wednesday, November 2nd from 6:00-8:00 pm at Ventanas (located at 275 Baker Street, NW Atlanta, GA 30318) to celebrate APS ongoing commitment to providing a transformative education for all our scholars. Lend your support as we ensure that every school has a corporate sponsor, every scholar is ready for college and career, and the whole child is supported with external resources to reimagine learning. Every dollar raised will ensure that the next 150 years builds on our strong and rich legacy.
Please RSVP as soon as possible.